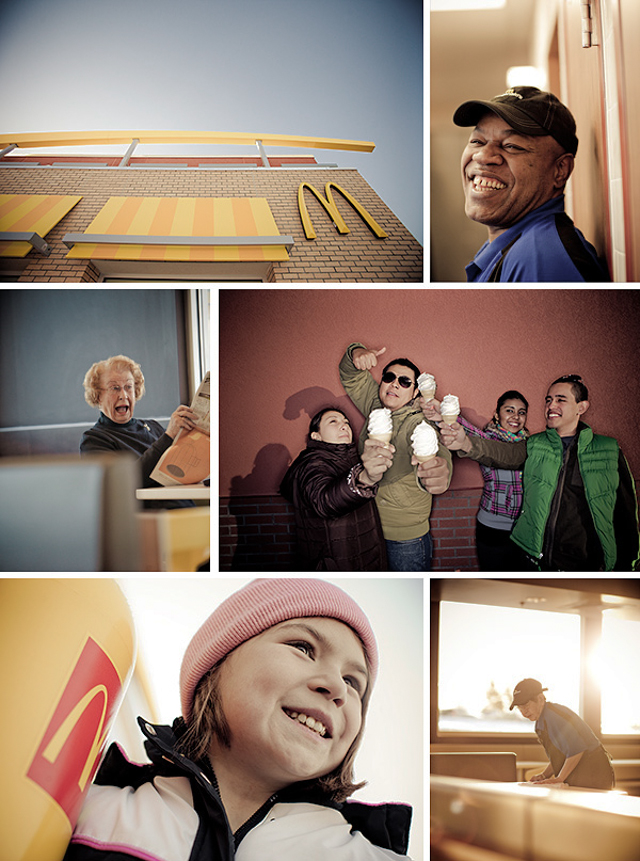 "If it's flipping hamburgers at McDonald's, be the best hamburger flipper in the world. Whatever it is you do you have to master your craft." - Snoop Dogg
Just when I thought 2009 was over, one last hurrah came up days before the new year to shoot a project for McDonald's. It was also a nice first project to arise as a result of my recent partnership with Paula Gren of Paula Gren Representatives.
The project offered more creative freedom than is typical. I was told to "do what I do," within and outside the walls of one of McDonald's newest restaurants; one that features the latest in terms of design and architecture. Upon first glance the interior layout and design reminded me of something one would see in Holland or another northern European country known for their avante garde designs. The overall modern look and feel of the store didn't take away from the time tested expectations of the golden arches.
The project involved a pre-shoot casting in the restaurant, gathering a varied pool of "real" talent; everyone from toddlers to teens to seniors. The end product was a library of images - "a day in the life" from an employee and customer point of view. Young and old, people were genuinely psyched to take part. The content we came away with is as unique as the new look of the updated McDonald's.
I've got to say whether working or eating - people are truly "lovin it."