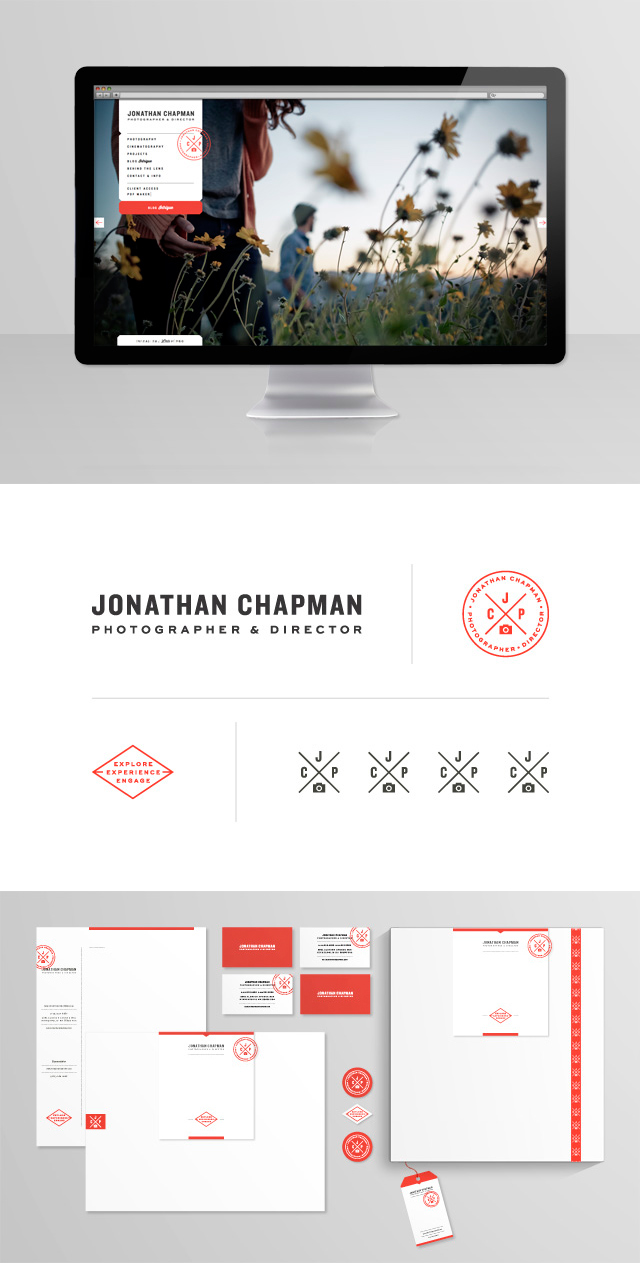 It's been a bit quiet on our end in terms of social engagement, however, we've been feverishly working between projects on a substantial update to the JCP brand. A brand says as much about what you do and who you are as it does about where you are going. We're quite excited and proud of where the business has taken us and we certainly feel the same in regard to where it is headed. The brand here at JCP has gone through several iterations over the years; some minor and others quite extensive. At the helm from the very beginning, Nathan Strandberg of EightHourDay has been instrumental in creating a cohesive and timely look based on his wealth of experience and superb sense of design. With much of the heavy lifting over with, we are excited to present a revised and refreshed brand that will serve JCP for years to come. Among the various areas that have received attention, we are looking forward to the new look of the printed matter as well as new additions to the website and blog. Everything visible on the new site is easily accessible for updates and changes on the backend thanks to the new interface built by John Peacock and crew at Clear Minneapolis.
Along with the new look of the blog we thought it would be a nice change to feature a Q and A session we had with the designer Nathan Strandberg. It's a unique insight into the design world and a look at the process itself of working on a rebrand.
Q. In your opinion what is the overall importance of refreshing a brand?
A. Often times, I feel like a great brand refresh can refuel a company and it's crew. The (re)branding process provides an opportunity to step back and examine who you are as a collective and where you want to go. The end result is something that everyone can have stake in and be excited to share.
Q. Describe your approach to the process of starting a rebrand? What are the initial steps you take in your approach to rebranding?
A. With any branding project, whether it's a new business or existing one, we like to begin a visual dialog with our clients. The goal is to capture the essence of their business through discernible styles of typography, illustration, photography, color palettes and iconography. It's these mood boards that really develop the definitive character of a company.
Q. In addition to design can you tell me about the importance of working with a code developer for the website?
A. When it comes to implementing a website, a skilled developer is huge! Many of times (in the distant past), we've taken on the coding task ourselves and have had to alter the design to fit our development know how—that's no way to work. An accomplished developer brings to the table knowledge we don't have and a fresh perspective on navigating the web.
Q. How do you manage to stay both personal and original in your creative approach to a brand refresh?
A. It all comes back around to those initial steps and the visual dialog. If done well, we can really capture the essence of a company. It's that genuine feel and transparency that makes a brand strong. The originality is just a natural extension of building that personality. Every business, just like every person, is unique.
Q. Are there influences in your life that help drive the direction of your design?
A. Definitely. It's something that's been evolving since I was a kid. The original spark was the subcultures of skateboarding, snowboarding and music—I loved the individuality and that idea of infinite possibilities. As time goes on It's been the people I meet that are telling amazing visual stories. Everything's amazing these days and the result is an unlimited source of inspiration.
Q. What inspires you the most when developing a new direction for a brand?
A. I love keeping up with graphic trends but then balancing that with a strong concept and the true personality of a brand. If done right, the result is an energetic feel with some good staying power.
Q. Do you find it challenging to tie everything together once an initial design is formulated?
A. On the contrary, if the core brand elements are thoughtful, rolling it out should feel really natural.
We hope you enjoy the new face of JCP. It's been quite an adventure leading up to this date and we're psyched to be rolling things out!