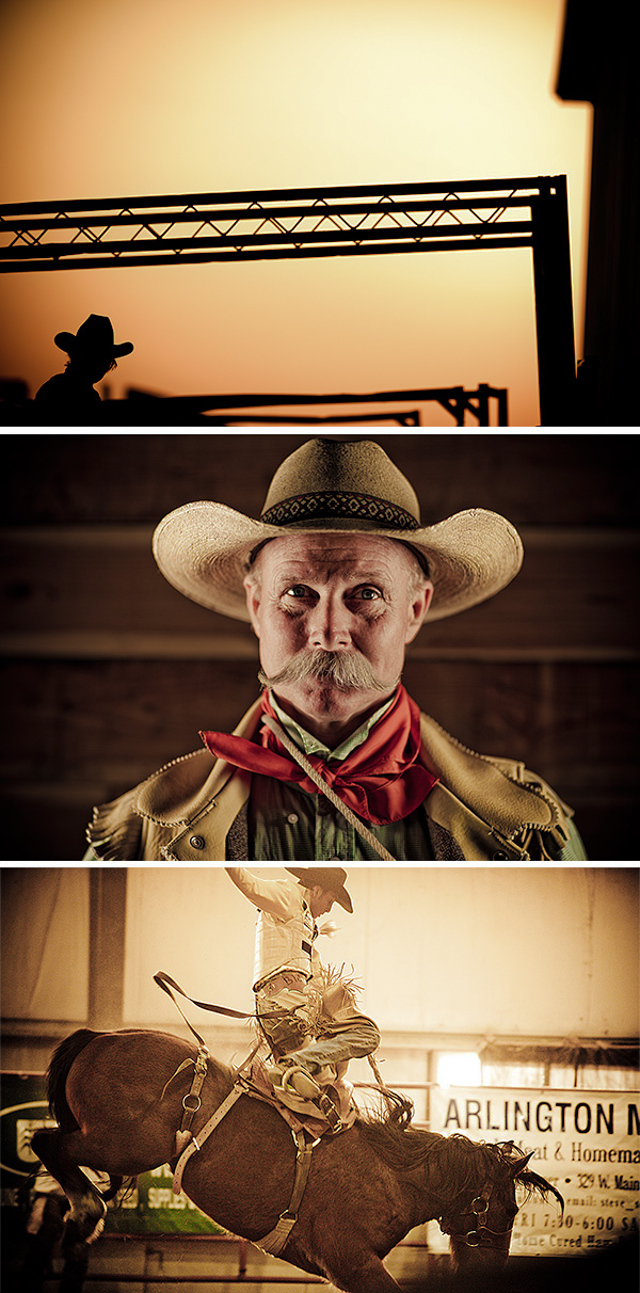 "I admire bull riders for their passion and the uniqueness each one of them has." - Chris Le Doux
A call came through recently from Preston Kelly looking to commission an image of a bull rider being thrown from a bull for an ad for a national health insurance company. If this were Texas I'm sure it wouldn't have been too hard to locate, but here in the Midwest, it wasn't quite as easy. After reaching out to many folks in the local Minnesota bull riding and rodeo community, as well as producer Bobbi Peacock and some local scouts, we managed to secure a location and an event to capture the desired rider image as well as some additional still + video content for personal / portfolio use.
About an hour southwest of Minneapolis in Henderson, MN sits High Island Arena where the annual Friday and Saturday evening rodeo event was scheduled. Having secured full access to roam amid the event we found an unused horse stall which couldn't have worked better to set up a small portrait area. Once the Kino Flo Diva Lights from Cinequipt were in position for still + video portraits we set out to capture some behind the scenes shots, as well as scout the ideal position to capture a rider being thrown off a bull.
The rodeo was no doubt a true slice of Americana, steeped in rich tradition and history. It was certainly a visual place to spend a few hours and we had a great time working with all the people that keep this sport alive and well.