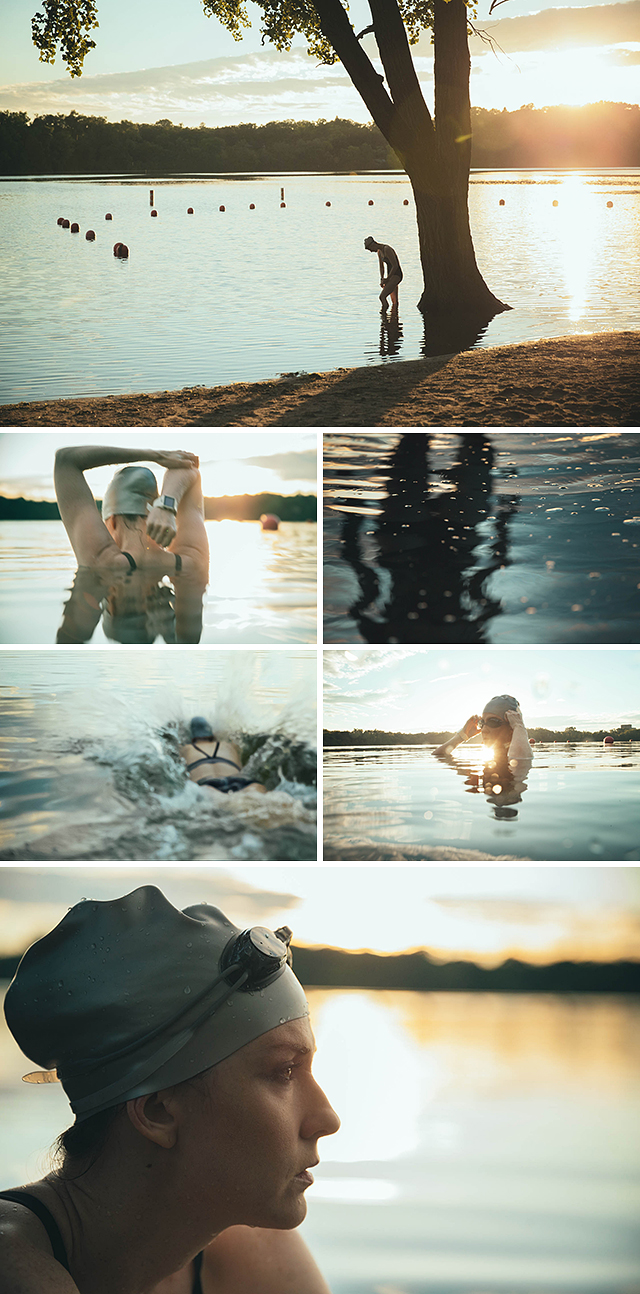 Here at the studio we regularly bounce ideas around as far as creating personal work, imagery that refines our craft and ultimately generates new work for the portfolio. We've had an idea based on swimming in the back of our minds for quite some time and last July we put the wheels in motion to make it happen. The idea is simple and was inspired by the relationship between a training athlete and the serenity of a lake. Tanya Silver coordinated the production and helped arrange our talent Heidi Fellner through Minneapolis based Agency Models & Talent. Alison Hoekstra jumped on board for props and light styling and John Fontana offered a hand as always to bring it all to life.
With everything in place we were all set to head out to a local Minneapolis lake one July afternoon. As we traveled to the location a cell of severe thunderstorms arrived, catching us by surprise a bit earlier than anticipated. As the rain pelted the roof of our cars we waited. We almost called off the project, but with our weather apps open with minute by minute updates we decided to wait out the storm. After about a half hour the rain drops began to dissipate and eventually the weather moved on to the East. The storm left us with a virtually empty location, a beautiful calm body of water, and the light, well you be the judge of that one but we certainly enjoyed it.
In case you missed it check out the motion edit from this shoot, the latest installment to the #JCPBlink series on Instagram.