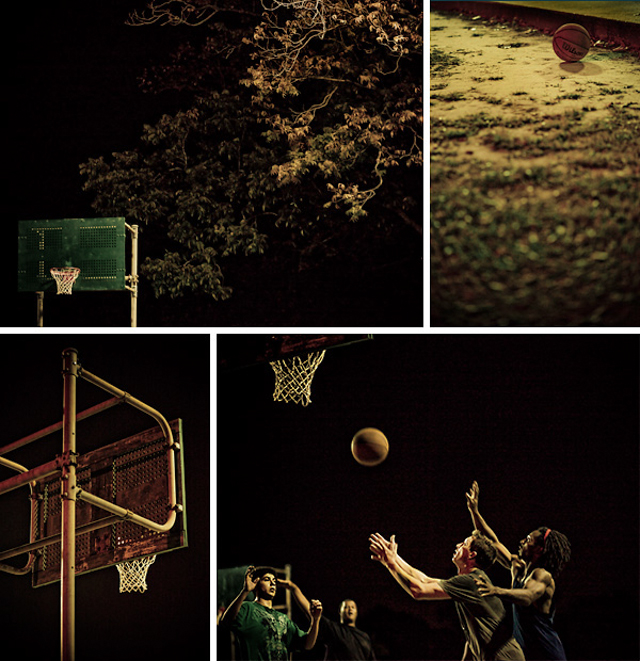 "They say that nobody is perfect. Then they tell you practice makes perfect. I wish they'd make up their minds." - Wilt Chamberlain
A slower pace is what I associate with trips to the deep south. For me it's a welcome change when I am visiting my retired in-laws near Lafayette, LA (the childhood home of my Mother-in-law). One evening while driving with my five-year-old son Wes, we happened upon a game of street basketball near the campus of USL (University of Southern Louisiana). The game suggested anything but the aforementioned pace. Arms flying about, the squeaky sound of soles on worn pavement, and a flurry of ball handling captivated us both. I pulled out my camera to grab a few frames as Wes sat beside me.
Editing the images weeks later I am reminded of the sights and sounds -- the rhythm of the players interspersed with the empty metal gong from a missed attempt; a court tired and worn-surely to have been replaced in most other parts. The experience altogether nicely summarizes what I look forward to when traveling to this part of the country; unpolished living that may lack in luster, but as a result makes living seem all the more richer.