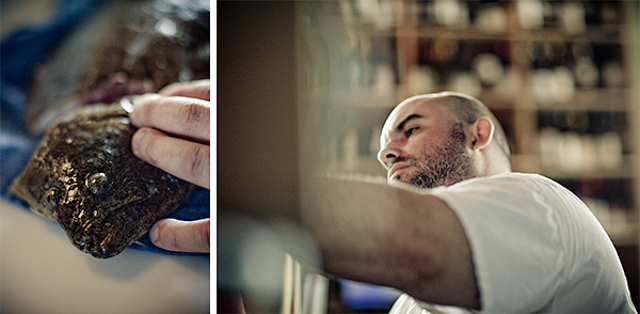 "The gentle art of gastronomy is a friendly one. It hurdles the language barrier, makes friends among civilized people, and warms the heart." -Samuel Chamberlain
As a follow up to the initial preview of invoko on the April 24th posting, I am pleased to share another installment of the collaborative Seattle experience. Anchovies & Olives is the newest addition to the local flavor of the Capitol Hill neighborhood, and the fourth restaurant to open at the hands of Ethan Stowell. Guided by head Chef Charles Walpole, we were able to catch a rare glimpse nella cucina (in the kitchen) of the behind the scenes efforts taken to transform the catch of the day into a memorable dining experience. Stay tuned for the next preview post...
The invoko team actually spent a couple of days in San Antonio, Texas this week producing an interactive piece for United Health Group. The setting featured seniors dancing / socializing at the immense two acre Leon Springs Dance Hall. A more colorful and festive time it could not have been. I look forward to editing this work- both stills and video.