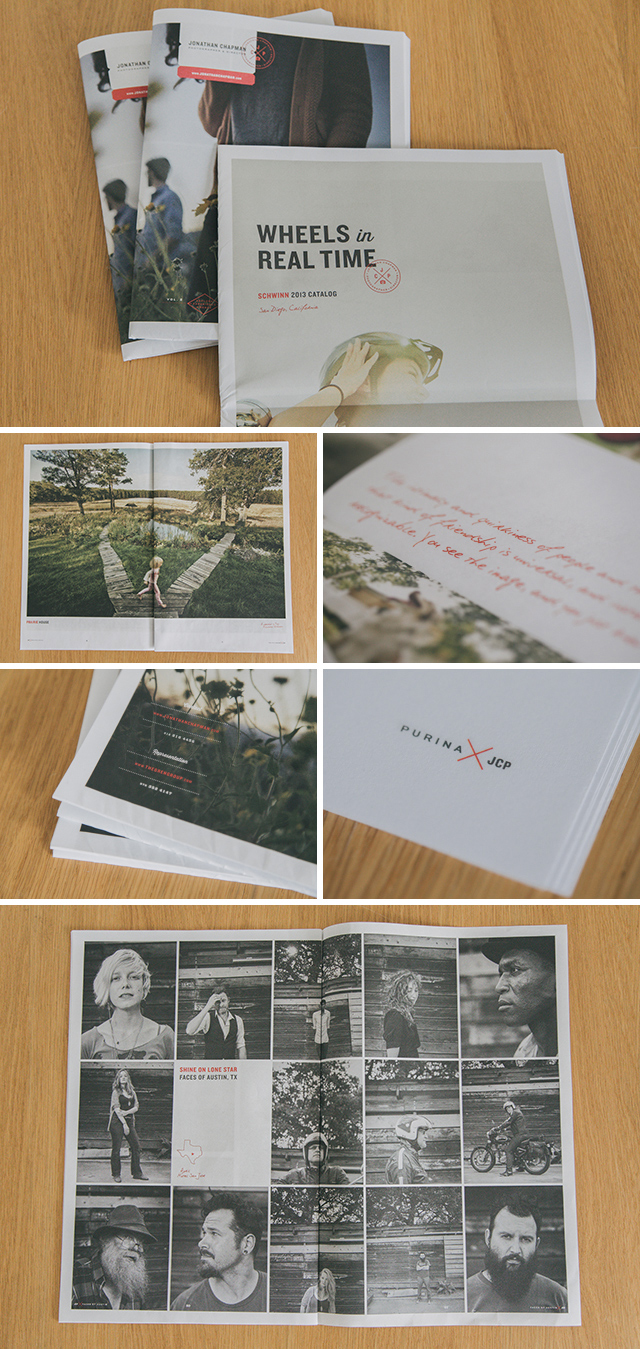 Every project we do is an opportunity to find and share stories as still images, film and the written word. It is a form we continue to embrace in our latest edition of the JCP Newsprint promo.
In the ever-growing realm of digital communication, we've embraced the tactile, physical format of a newspaper as the perfect medium for exploring and sharing the content that we shoot. For this latest, third edition we collaborated with writer Carolyn Petrie to add a new layer of perspective to the design by Eight Hour Day. The copy expands on the images and ideas, complimenting both the visual form and printed medium.
The journey of a project from ideation to content creation can be as unique and memorable as the final result. To share a bit of the journey with you, we've put together a short film that illustrates the complexity as well as visual intrigue of the promo printing process. Thanks to
GLS Companies
for both printing and allowing us to roam and visually document the process.
From the JCP Team: Explore. Experience. Engage. And, embrace 2014.