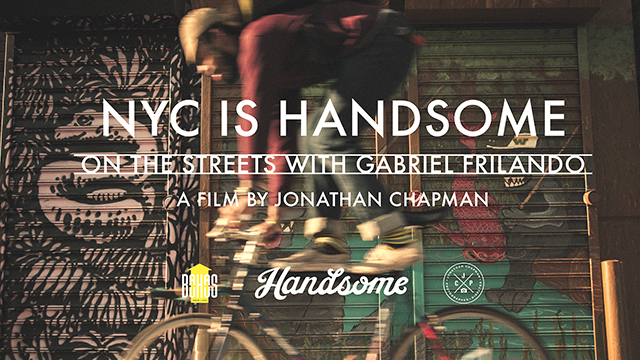 Welcome to the official teaser poster for the premiere of "NYC is Handsome - On The Streets with Gabriel Frilando" a short film based in the boroughs of New York City.
The project is a collaboration between Jonathan Chapman / JCP and Minneapolis based Handsome Bicycles.
The Premiere will be this Thursday, June 18th at Bauhaus Brew Labs at 8 p.m. 1315 Tyler St. NE, Minneapolis, MN 55413.
*The film will premiere at 8pm and play again at 9pm & 10pm.
Free Admission - All are welcome to come hang out with us.
It will be a fun, casual gathering where you can enjoy a tasty brew, watch the NYC is Handsome film, delve into a few Italian food offerings from Vin's food truck, and treat your ears to the sounds of Ditchweed who will be there bringing their folky, bluegrass covers of 80s power ballads to keep us all going. Not too shabby for a Thursday night. Hope to see you there! If you can't make it out to the event you can check back here for the full edit this Friday. Thanks to Matt Thompson and the crew at Knock inc. for their support!
Keep your eyes peeled on the JCP Instagram account for another #JCPBlink sneak peek at what's to come. If you missed the first Blink last week you can check it out here.