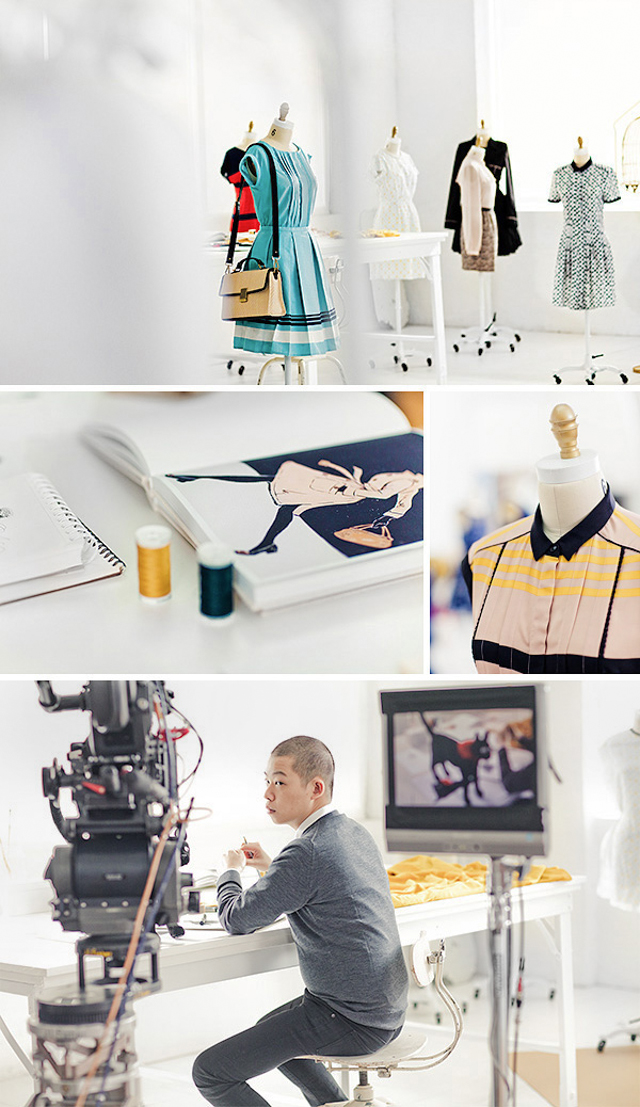 We had the honor and pleasure to capture behind the scenes production and set stills for Target via Little & Company last fall in Brooklyn, NY. The project entailed working closely around the production of a broadcast spot for the 2012 launch of the Jason Wu line of clothing for Target.
You may already know him from the world of fashion design, but the 26 year old's name was brought to the forefront after providing the First Lady, Michelle Obama with an original dress for the inauguration of President Obama. Jason Wu's designs are one of the latest acquisitions for Target's clothing line and will be providing fashionable styles for purchase this Spring.
Film director Ellen Kuras and animation director Mark Gustafson were both on set for the project. Their combined talents are very finely exhibited in the final spot which can be viewed via Target's YouTube Channel under "Jason Wu for Target."
Keep your eye out at Target for the latest trend setting designs by Jason Wu. Thanks as always to Little & Company for bringing us on board for another exciting collaboration.