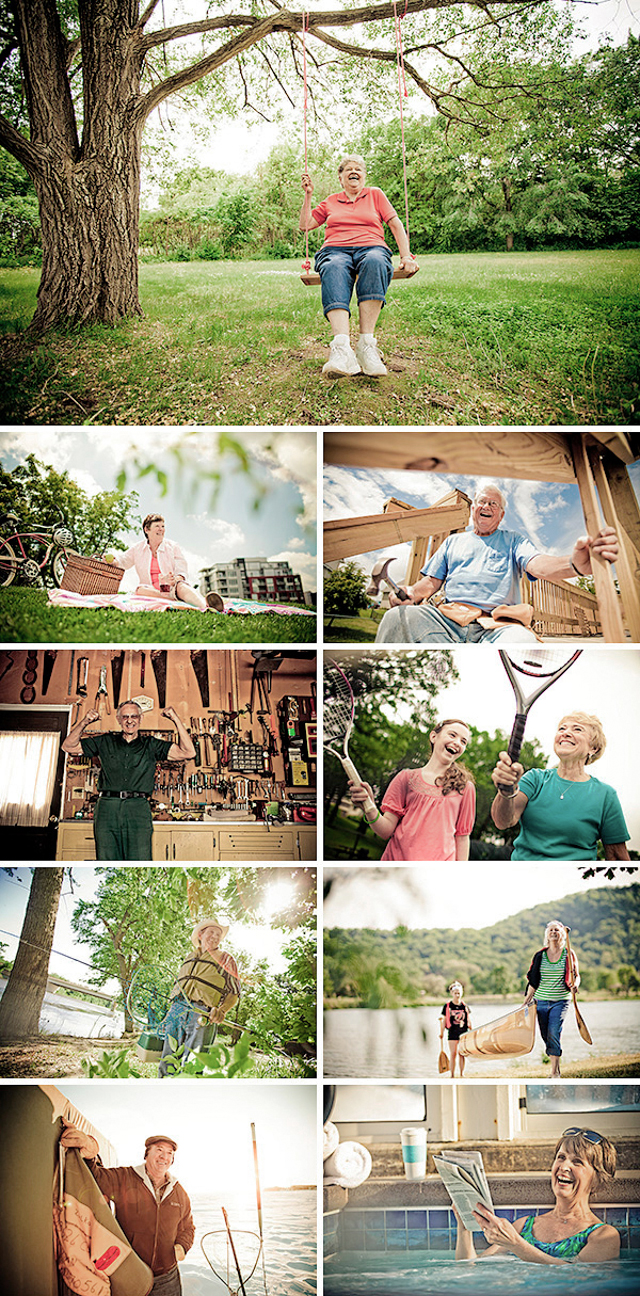 Retirement is wonderful. It's doing nothing without worrying about getting caught at it. - Gene Perret
Smiles, laughs, and good times may be the best way to sum up the experience while working with some amazing seniors for UCare via Initio during the first half of this year. I think this may be one of the more unique projects in terms of time spanning different seasons, locations, and our subjects.
We began in the dead of winter on the north shore of northern Minnesota, kicking off the campaign in Duluth and then traveling to Blue Fin Bay, over to Nisswa, and finishing up the northern loop in Aitkin, MN. As we headed out early one morning the outdoor temperature was -27º F! For a moment we thought it was incorrect, but one brush of the cold on your face and it was a sober reminder of how true it was.
As the weather warmed up, we set out on the southern Minnesota tour which took us to Mankato, Faribault, and Winona. We even managed to see a little bit of our neighbor to the east with subjects in La Crosse, and Eau Claire, before heading back to the Twin Cities.
With the promise of summer on the horizon, our final chapter took place here in the Twin Cities. We spent time at the Como Conservatory, Stone Arch Bridge, Gold Medal Park, and One Yoga studio finishing what we had started several months ago.
As a whole the project couldn't have gone smoother - thanks to our hearty subjects and crew. We were sorry to see this project end.
Next week takes us on the road shooting location / lifestyle imagery for Lowe's.