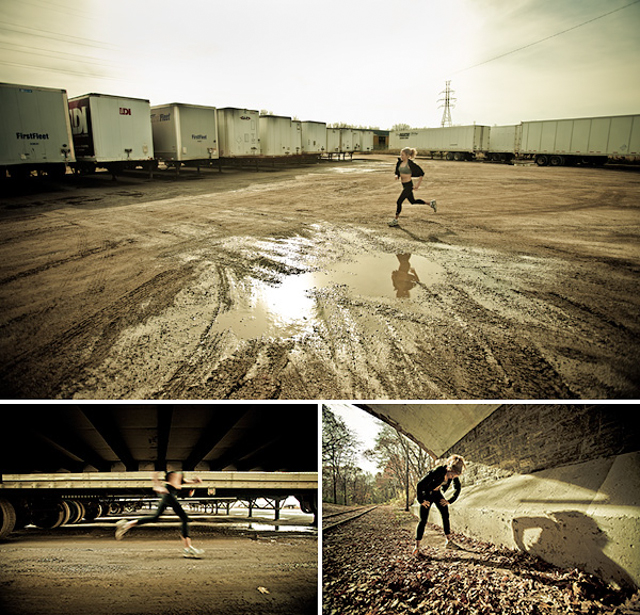 "Run hard, be strong, think big." - Percy Cerutty
In the early morning light a lone runner sets out across an unforgiving landscape. The crew and I worked to capture the intensity of a serious runner in action set amid varied urban landscapes. The test was originally scheduled for early October, but due to the nature of both projects and inclement weather it was continually postponed. November and October seem to have traded places here in Minneapolis, and with a stretch of ideal fall weather, we hustled to get the running shoot back on the schedule. To broaden the post-shoot possibilities, we invited a video crew comprised of Jules Ameel and Alex Horner to gather matching film content alongside the stills I was gathering. It was great partnering with these guys and I'm anxious to see what the final merging of medias will yield.
Once again I cannot say enough how collaboration both renews and inspires creativity. Check out the "archive" section of the website to see additional imagery. Thanks again to the talent and the crew who were a part of this project.