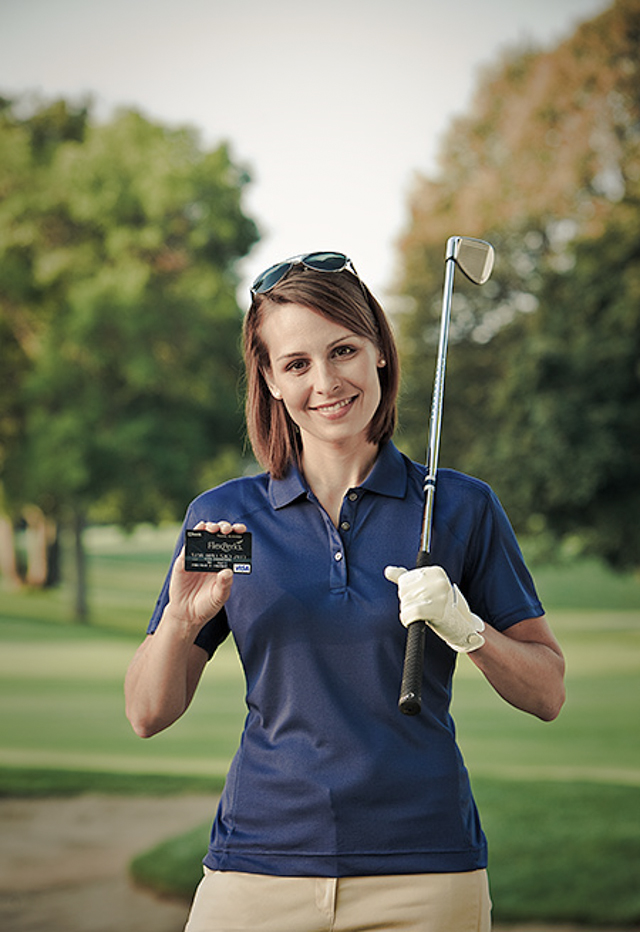 Earlier this year we did a shoot for US Bank via Intrinzic based out of Newport, KY and we just wrapped up another project this time focusing on the "Flex Perks" rewards program.
The crew and I set up just below a ridge on a golf course before sunrise to take advantage of the early morning light. With our talent in place with golf attire and Flex Perks card in hand, the scene couldn't have been better to capture the desired shot. Over the course of the two day shoot we learned a bit more about life in Kentucky. Todd Lipscomb--creative director--is the lead singer for the Kentucky Struts which have been described as: "Unabashedly from Kentucky, the musical approach of The Kentucky Struts is not unlike the unique flavor you get from Kentucky itself. Playing mid-tempo rockers not unlike the feel of Tom Petty and the Heartbreakers or them songwriter's blues like that of Mr. Bob Dylan the boys represent their own take on American Rock, they've found a voice for themselves and anyone else with big dreams in a small town."
Check them out online and watch for their upcoming, second album. I am hoping they'll tour and make their way north.
As always, the folks at Intrinzic were great to work with...