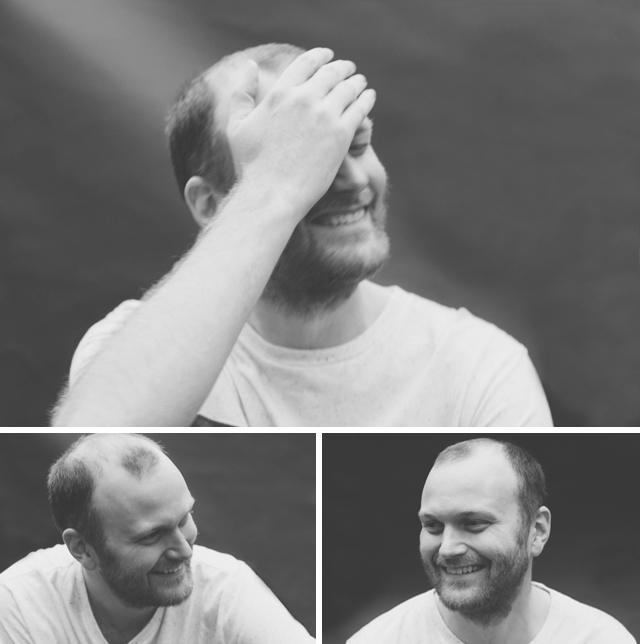 With the vetting process over, we are psyched to announce and introduce Joseph McMahon as JCP's Media Production Assistant. Much like all of those we collaborate with, Joseph will be wearing many-a-hat. While most of Joseph's energy will be focused on the motion side of our visuals, his role and creative ideas will flow into all of our projects in addition to the realm of post-production.
Having Joseph on board will further fuel our abilities and initiiatives. We are already planning an extended Instagram series as well as working to shed light on past visuals from our vault, work that has yet to be exhibited. This is his third week and Joseph has already taken part in two shoots and has been editing at full-steam. It's been a great start so far and we look forward to introducing you all to Joseph at the studio or on set in coming days.
"My path to JCP is a long and windy road through retail, banking, personal side projects, and unique word of mouth introductions." You can learn a little more about Joseph through the interview below.
A Conversation with Joseph McMahon as Interviewed by Charles Youel
What inspires you? In general, or just lately…
The thing that inspires me the most with film is when I feel like I am being treated like an adult. I love a film that doesn't have characters explain to me what is happening in the film with exposition. My favorite storytelling comes from visual vignettes that connect together to explain a complicated plot structure that puts my brain to use and makes me think, "I never would have thought of doing that".
How has what you do (photography and video) changed the way you look at the world?
Filmmaking has slowly and surely changed the way I look at the world. The longer I have been making films I think about how a moment in my day could be an interesting scene, how I would film it, and if my life was more interesting, how the scene should have evolved or ended. Most of my films started from me daydreaming about something that happened to me during the day.
I think the biggest part of a good filmmaker's life is being interested in people and situations. So many times in my life friends get in conversations with a stranger and they wish they could get out of the conversation immediately and I want to spend the entire night listening to the stranger talk. Learning what makes someone tick is fodder for a good character in a film.
As a lover of visual language, I enjoy thinking about how to photograph any situation I am in. I have a philosophy that there is a good picture available in any space at any time. Most of the time I take a picture with my phone when I am in a situation where I imagine no one would think of taking a picture and trying to find something visually fascinating about that space.
Can you think of one event or happening in the past that led you toward photography/filmmaking?
As a child, you don't really understand what makes a photograph, movie, or anything visual "good" or composed well. There are moments in my life where a film or photograph changed my thought pattern about what a film or photograph could be. Those moments made me obsessed with finding more films and photographs that did something new and interesting that I hadn't seen before.
What actually led me to want to create images rather than just appreciating them was from my older brothers. My two brothers made movies when they were young with a Super 8 camera, made a video game with an Atari when I was growing up, and had me act in a few homemade movies. It was the most fun I have ever had and the energy in the process of idea, writing, planning, production, editing, and final product was when I knew I would be making films the rest of my life.
Tell me about your favorite place in the world.
Thinking about this question made me laugh because I thought about all of the cool places I love to go but in reality I love being in a creative area where I can feel completely comfortable. My favorite place is wherever there is a safe space to plan my next project with friends or by myself in my apartment sitting on the couch with my laptop and zoning out to music thinking about the next sentence to write in a script.
What sets your work apart?
No matter what part of the process I am working on (Editing, filming, directing, writing, ideation) I want to bring the audience into the narrative or experimental work by peaking their interests and fulfilling that interest with what they didn't expect but still with what makes logical sense. A project I directed and produced for the band "Squares" was showcased and featured by City Pages as one of the 10 best videos of 2014.
Describe some of your little-known talents.
I can do a killer karaoke version of Bohemian Rhapsody by Queen. And when I say "killer" I mean that you will be entertained by the chaos and not by the amazing voice.
I don't have a lot of times to showcase it, but if someone puts on Billie Jean by Michael Jackson, I can bust a pretty serious move.
What are people most surprised to learn about you?
This is an easy one. When I tell people that I made a full length rap album when I was 19, they don't believe me.