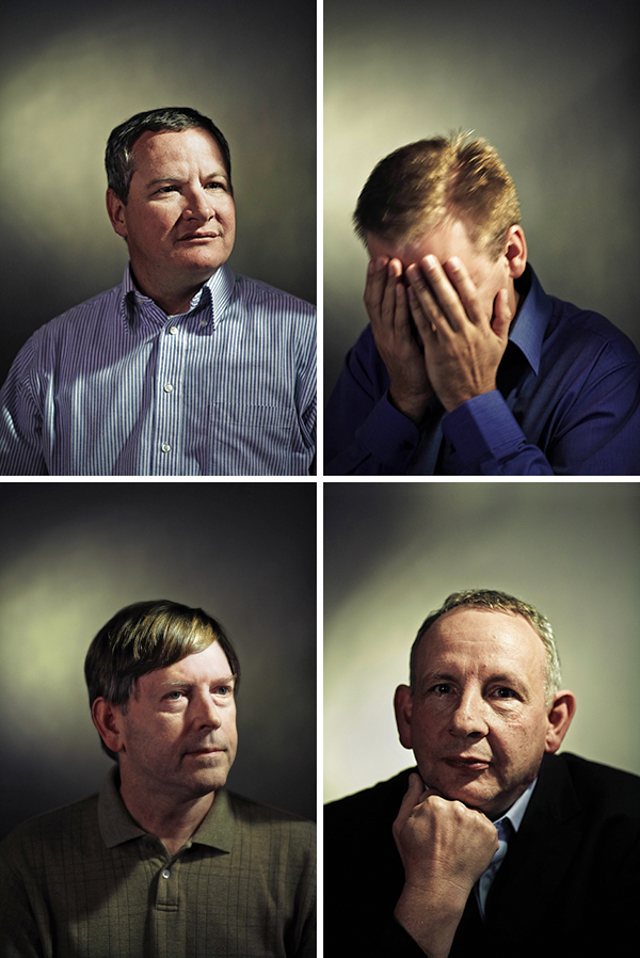 Inundated by data these days, it's hard to imagine where any of us would be without a way to process and store all the 1's and 0's that have become a part of everyday life.
The Minneapolis based Compellent: a company devoted to finding effective storage solutions for companies all over the world, recently held their yearly conference, C-Drive, which put us on location to capture formal portraits of various patrons attending the event. We had a small space to set up our lighting and backdrop which encouraged a more personalized experience with subjects and crew alike. Over the course of two days, we met people from all over the world and heard a few good stories about their hometown or their favorite outing while here in Minneapolis.
With art direction being a bit more moody and dramatic, the portraits are a departure from my typical daylight based approach and style. I am pleased with where they ended up and could see this project as a catalyst for future photo endeavors.